Services at the Harbour:
Guest quay service - 3h up to 24h 15 EUR, each additional day 10 EUR, 1h up to 3h 10 EUR
Places for vessels with board or buoy fixing - 65 EUR in season, 1day up to 5 days 5 EUR, since 6th day 1 EUR a day, 1 month 30 EUR
Reception of bilge or sewage water, oils and waste - boat owners free of charge
Quays with electricity and water supply - boat owners free of charge
Surveillance - by agreement
WC
Shower - 5 EUR
Sauna - 20 EUR per hour, each additional hour 15 EUR
Fuel upon subscription
Slip - 2 EUR per time, contract costumers for free
Possibility to keep boats on winter period - by agreement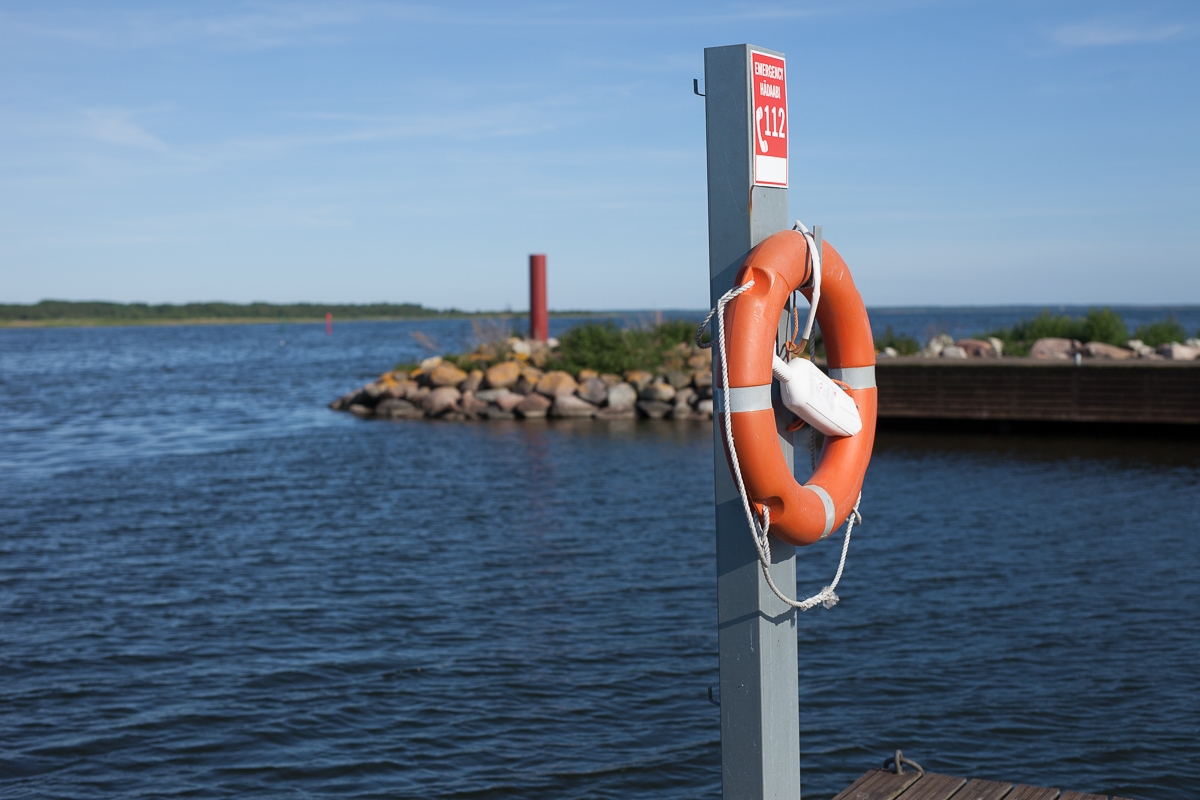 Services at the visitor´s centre:
Holidays, saunas and seminars at Lõmala Harbour
The building accommodates up to 14 people in five cosy rooms.
Price upon agreement.
We also offer the possibility of organising seminars, meetings and training events. The seminar room has the necessary presentation equipment. During breaks, you can enjoy a lovely cup of coffee downstairs in the meeting room.
You can also try out our sauna. Lõmala Harbour has a nice big sauna complex, so come and relax in our hot steam room right on the seafront.

Contact: info@lomalasadam.ee
Andro Roosileht, mobile: +372 5647 2104

Exhibition
An exhibition "Sea fishermen's way of life" is opened at the visitor centre, which introduces the history of sea fishermen and sea-going.
The visitor centre is opened:

• SUMMER 10:00-19:00 every day (1 June-31 August)
• WINTER 11:00-18:00 on Saturdays (1 September-31 May)
Exhibition tickets: €2, discounted tickets: €1, family tickets: €5
The visitor centre of Lõmala harbour invites you to help to preserve the culture and history of our sea fishermen.

If you only want to visit the exhibition, check beforehand as to whether the building is available.
Welcome!

Sauna
Possibility to use a sauna. Lõmala Harbour has a nice big sauna complex, so come and relax in our hot steam room right on the seafront.
Seminars in Lõmala harbour
The visitor centre offers a possibility to hold seminars, meetings and trainings. The seminar room is equipped with presentation equipment and the room is intended for up to 40 people. The discussion room downstairs is perfect for enjoying refreshments during coffee breaks. We also offer a possibility to use a sauna.
Price: upon settlement
Contact: info@lomalasadam.ee
Andro Roosileht, tel: +372 5647 2104